At Transports DUBOC, we believe that each employee is a key to the company's success.
Our team consists of 120 employees, including about 100 drivers.
About ten employees work in the operations and invoicing departments in the transport sector.
They are supported in their tasks by staff performing support functions: administration, accounting, human resources, quality, IT, safety, research and development, warehouse agents, driving instructor, mechanic, etc.
You guarantee a good customer relationship,
You transport goods to a specific destination, within a specified time frame, over varying distances,
You work relatively autonomously, in a technological environment: embedded computing, satellite positioning system, etc..,
You ensure the safety of yourself, your goods, your vehicle and other road users,
You manage your working time and comply with European regulations on rest and driving time,
You fill in administrative and commercial documents,
You carry out technical checks on your vehicle.
You will be qualified for this position if you are told that….
You are a courteous and punctual person,

Your driving is responsible and safe,

You are an attentive and focused person,

You have a healthy lifestyle and are in a good physical condition.
Are you interested in this job?
You plan, organise and coordinate the work of the driving staff,

You determine the technical solutions for the transport of goods,

You develop and monitor the customer base by offering solutions according to the customer's needs and requirements,

You guarantee compliance with the social and professional regulations in force,

You ensure the smooth flow of goods and customer satisfaction,

You report information to the customer, departments and management.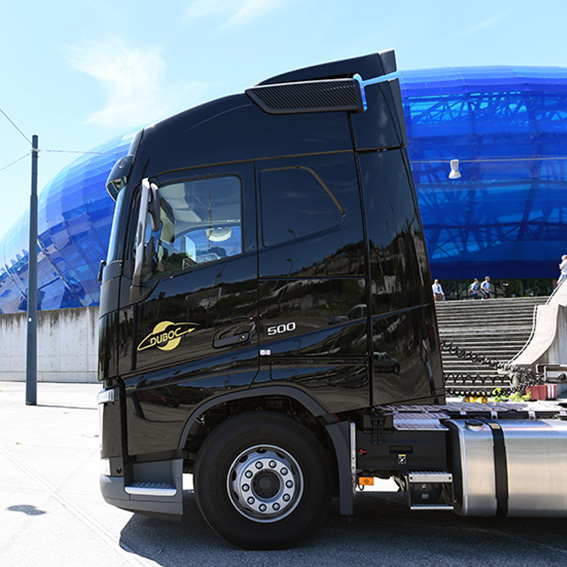 You will be qualified for this position if you are told that…
You are an organized and rigorous person,

You adapt to situations and act with reactivity,

You have a team spirit and good communication skills.
Are you interested in this job?
Why integrate
Transports duboc?
We are a dynamic and innovative French company that has been operating for 55 years in a major sector that is essential to the international economy.
You are a driver,
you will have access to:
An hourly remuneration,

Travel expenses in accordance with the collective agreement,

A triggering of compensatory rest every quarter with payment,

A tractor regularly renewed, under a maintenance contract with on-board computer, automatic gearbox, air conditioning, autonomous heating,

A guarantee of compliance with regulations and legislation,

A personalised integration made by a professional tutor.
You are an operating agent,
you should know that:
We have a structured operations department where team spirit plays an important role,

Our officers rely on the various support services (HR, invoicing, IT, quality, accounting, sales, etc.),

Each recruitment is implemented with a personalised integration according to the level of experience,

We offer each employee the opportunity to develop his/her skills and acquire new responsibilities.
So don't hesitate any longer,
8 Avenue Marcel Le Mignot
76700 GONFREVILLE l'ORCHER
FRANCE